The Light Shines In Corinth Part 2
March 11, 2019
Part 2 of 2
Please enable javascript to listen this audior.
Summary
While living in Corinth, Paul worked as a tentmaker and taught in the local synagogue. Through his efforts, a church was born—a church that later received the two letters we find in the New Testament. In this message we witness the Gospel's power in ancient Greece.
Today's Offer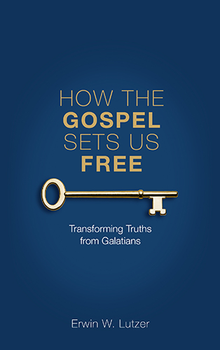 Transforming Truths from Galatians
To request the CD series Light Shining In Darkness instead of this book, please click here.
---
Do You Know the True Essence of the Gospel?
The Apostle Paul wrote the book of Galatians with one primary purpose in mind: to defend the true Gospel of Christ from distortion. Walking us through the book of Galatians, Pastor Lutzer reminds us that any time we add to the Gospel, we are contaminating and corrupting its purity. But do we know the one true Gospel?
As we are led through Paul's letter, Pastor Lutzer calls us to understand the authentic, unaltered Gospel, its implications for us, and how we can enjoy our freedom in Christ.
---
Just published in 2019, this paperback contains 54 pages and can be yours for a gift of any amount.