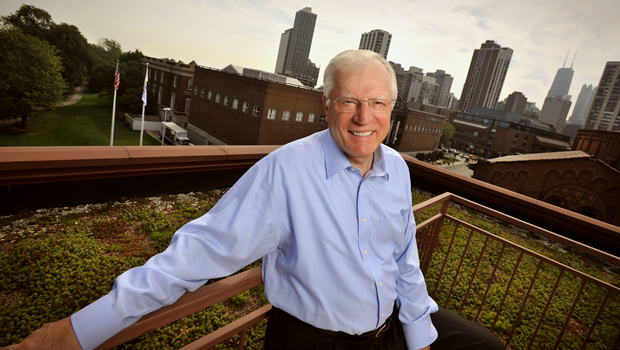 Moody Church Media is a donor-supported ministry of The Moody Church in Chicago, Illinois.
We've been sharing the good news of Jesus Christ since 1864. Our founder, D.L. Moody came to Chicago looking to become a businessman and ended up as one of the greatest teachers of God's Word around the world. His passion was to share the Gospel with every one, everywhere—to the very ends of the Earth—a mantle we carry today.
Within this site you will find the teaching of The Moody Church's Pastor Emeritus, Erwin W. Lutzer—over 35 years of sermons! We want to help you in your walk with the Lord, find materials for personal study, or, if you don't yet have a relationship with Jesus Christ, we want to share the plan of salvation with you.
But we're not stopping there.
As we dig through our archives, we're finding materials from former pastors in our rich history. As we're able, we'll be posting materials from Harry A. Ironside, A.C. Dixon, Alan Redpath and, of course, D.L. Moody (just to name a few).
So take your time and glean solid, biblical truths found within our site—and check back often for new materials (or sign up below for our Weekly Digest or follow us on your favorite social media hub).
Moody Church Media's Mission Statement: We are called to give a biblical voice to the challenges we all encounter en route to the finish line.
Moody Church Media's Vision Statement: We exist to celebrate the joy of changed lives through Jesus Christ.
Contact Info:
Moody Church Media
1635 N. LaSalle Chicago, Illinois 60614  
Hours of Operation: 8:00am-5:00pm CST
Phone:1-800-215-5001
Email: [email protected]
Coming to The Moody Church? Get directions here!