Your Family: Root, Stem, And Branches Part 2
October 14, 2021
Part 2 of 2
Please enable javascript to listen this audior.
Summary
We feel the impact of our fathers for our whole lifetime. King David let bad situations fester in his family until the poison burst out in civil strife. Let's learn from the mistakes of an otherwise great man, dealing with unresolved matters long before they explode.
Today's Offer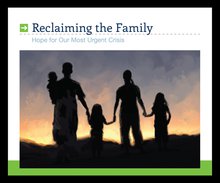 This series addresses the challenges of our broken families as well as giving instruction on how families can become counter-cultural in our present society. Included also is a message on husband/wife relationships and another on domestic abuse. These messages are an urgent appeal for families to face their strengths and weaknesses, breaking destructive cycles and getting on with healing and hope.
---
This series contains 7 sermons on 4 CDs.