What God Does With Forgiven Sin Part 2
January 08, 2019
Part 2 of 2
Please enable javascript to listen this audior.
Summary
After great spiritual failures we say with King David, "My sin is ever before me." So how can our sin not be before God? The answer lies in the concept of "covering." There is hope for all who fear their sins on earth will never be forgotten in heaven.
Today's Offer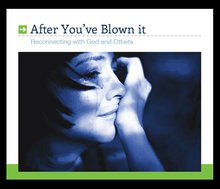 What do you do when you don't know what to do? If you have destroyed a relationship, lost all your money, or made other wrong choices that have come back to haunt you, these messages will give you hope. There can be peace for those who have made wrong turns in life's journey, and Pastor Lutzer will provide guidance on how to be reconciled to God and those we have injured. Thankfully, because of God's grace, it's never too late to do what is right.
---
This CD series containing 6 sermons on 3 CDs can be yours as our thank you for your gift.