Down, But Not Out Part 2
June 21, 2022
Part 2 of 2
Please enable javascript to listen this audior.
Summary
Guilt and regret can torture our souls. Yet King David's journey through moral failure proves God's desire for us to repent. In this message from Psalm 51, we rejoice in the restoration of a wounded and sinful soul! We, like David, can come back to God and find hope for the future. God's mercy is more than enough.
Today's Offer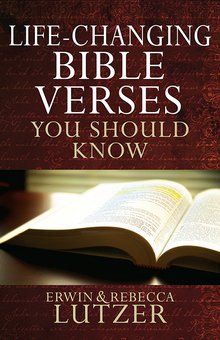 Life-Changing Bible Verses You Should Know
Discover the Power of God's Word in Your Life
Do you desire to experience the life-changing power of God's Word? Do you long to hide God's Word in your heart but don't know where to start? Do you want to know what God has to say about the things that matter most?
In this book, Bible teacher Erwin Lutzer and his wife Rebecca have carefully selected more than 100 Bible verses that speak directly to the most important issues of life. They explain the very practical ways those verses can encourage and strengthen you in every possible circumstance. You will find a treasure full of God's truth to guide you and transform you in your daily walk with Him.