The Sin Of Prayerlessness Part 3
June 07, 2019
Part 3 of 3
Please enable javascript to listen this audior.
Summary
In order to mature as believers—and become effective for God—we must move from casual praying to committed praying, and then to combat praying. When our prayer lives are deep, there is little room for sin to take root. In this message we focus on our mandate to be a people of prayer.
Today's Offer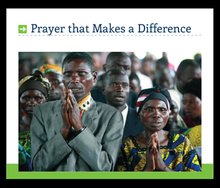 Unless we learn to develop a disciplined prayer life, we will never learn to pray effectively. This series contains motivation and instruction on how to develop a life of prayer.
---
This series contains 4 sermons on 2 CDs.
---
To learn more about Endurance Partners, please click here.