The Sin Of Prayerlessness Part 2
June 06, 2019
Part 2 of 3
Please enable javascript to listen this audior.
Summary
As the prophet Samuel was nearing the end of his days, he made a farewell address to the people of Israel. He declared that he would not sin against God by ceasing to pray for them. In our day, his resolve needs to be our resolve.
Today's Offer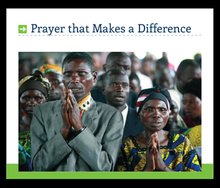 Unless we learn to develop a disciplined prayer life, we will never learn to pray effectively. This series contains motivation and instruction on how to develop a life of prayer.
---
This series contains 4 sermons on 2 CDs.
---
To learn more about Endurance Partners, please click here.