The Sin Of Prayerlessness Part 1
June 05, 2019
Part 1 of 3
Please enable javascript to listen this audior.
Summary
When life gets difficult, many of God's people would rather worry and fret than pray for God's direction and peace. Some feel their prayers seem to bounce off the ceiling. So how should we address the sin of prayerlessness?
Today's Offer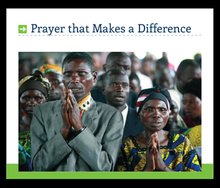 Unless we learn to develop a disciplined prayer life, we will never learn to pray effectively. This series contains motivation and instruction on how to develop a life of prayer.
---
This series contains 4 sermons on 2 CDs.
---
To learn more about Endurance Partners, please click here.