Praying For One Another Part 3
June 12, 2019
Part 3 of 3
Please enable javascript to listen this audior.
Summary
Too many Christians are content to pray casually, not realizing the need to enter into spiritual warfare on behalf of each other. The enemy never relents, and neither should we. In this message we learn about putting on God's armor, and getting serious about prayer.
Today's Offer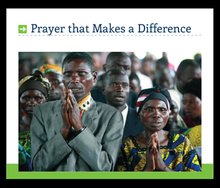 Unless we learn to develop a disciplined prayer life, we will never learn to pray effectively. This series contains motivation and instruction on how to develop a life of prayer.
---
This series contains 4 sermons on 2 CDs.
---
To learn more about Endurance Partners, please click here.