Praying For One Another Part 2
June 11, 2019
Part 2 of 3
Please enable javascript to listen this audior.
Summary
Believers have been seated in heavenly places in Christ, and we are given the privilege of praying for each other. Because of our place in Christ, we can call upon God's power to meet the needs of fellow believers.
Today's Offer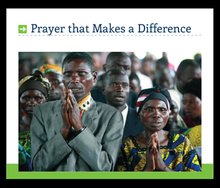 Unless we learn to develop a disciplined prayer life, we will never learn to pray effectively. This series contains motivation and instruction on how to develop a life of prayer.
---
This series contains 4 sermons on 2 CDs.
---
To learn more about Endurance Partners, please click here.