Jesus, The Gift Of Love Part 2
December 26, 2018
Part 2 of 2
Please enable javascript to listen this audior.
Summary
The love God bestows through His Son is a love we're meant to share, even with those who are considered unlovable. Love only works when it's seen in action, as it was when Jesus gave His life for us long ago.
Today's Offer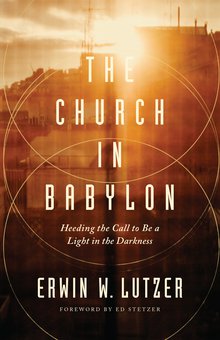 To request the CD series Gifts Jesus Brought To Us instead of this book, please click here.
---
How do we live faithfully in a country becoming more and more hostile to our faith in Christ?
Like the Israelites in Babylon, we must find a way to maintain our faith in the midst of a pagan culture. But that requires we answer two crucial questions:
How did we get here?
How do we prepare for the dark and difficult days ahead?
In his book The Church In Babylon, Dr. Lutzer answers both of these questions. He will walk you through the many parallels between the church in America and God's people in Babylon, and embolden you to be a gospel witness. You'll be encouraged not to compromise your faith even when under constant pressure from all corners of society. And more than all this you will have a fresh encounter with Jesus Christ, as you consider the biblical role of those in exile.