Compassion In Outreach
March 31, 2019
Please enable javascript to listen this audior.
Summary
Early in the ministry of Jesus, He became known as a healer. Large crowds followed him wherever He went, hoping to be cured of their many ailments. His heart was moved, as He saw them as sheep without a shepherd, harassed and helpless. How do we as believers view the great needs around us? Do we share the heart of our Savior? In this message we look into the motivation of Jesus when He saw human need, and we examine our own hearts in the process.
Today's Offer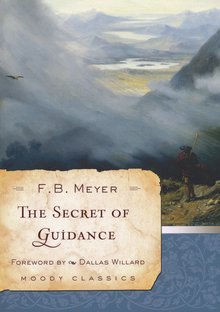 To desire guidance is godly, but how are we to know God's will? In The Secret of Guidance, F. B. Meyer shows us how.
Meyer's work outlines actions to take—examine our motives, spend time in the Word, search our hearts for sin—and thoughts to ponder—"The Master promises to be to all faithful souls, in their pilgrimage to the City of God, what the cloudy pillar was to the children of Israel."
By ordering how we can experience guidance—through facts, faith, and feelings—as well as addressing how to handle burdens and sorrows, Meyer's work offers much assistance.
---
To request today's message on CD instead of this book, please click here.