You've Been Chosen Forever Part 2
January 30, 2019
Part 2 of 2
Please enable javascript to listen this audior.
Summary
Believers in Jesus were chosen by God in eternity past. This involved setting divine love upon them and sending the Son to win them as His bride. When life seems uncertain, our future is secure in the love of our infinite God. He will preserve us to the day of glory.
Today's Offer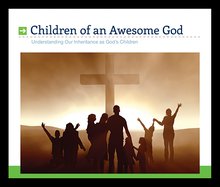 By digging into Paul's theology in Romans 8, Pastor Lutzer helps us grasp the blessings God has for those who believe on Christ. In fact, matters such as our adoption, our justification, and our assurance of God's love are absolutely critical to living our lives for God's glory. These doctrines provide the foundation on which our walk with God is built.
---
Receive this 8 sermon series on 4 CDs as our thank you for your gift of any amount.