A Destructive Secret Part 1
October 11, 2021
Part 1 of 2
Please enable javascript to listen this audior.
Summary
It's all too easy to get lost in binging shows and scrolling for hours that we forget our kids are being raised in this culture. Addictions and immoral media corrupt our souls. As the culture decays, it's high time for parents to take action to protect their kids. Pastor Lutzer shows us how, with a set of relevant instructions for parents to help keep your family safe in the days ahead.
Today's Offer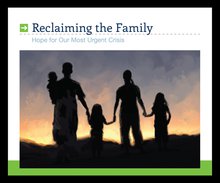 This series addresses the challenges of our broken families as well as giving instruction on how families can become counter-cultural in our present society. Included also is a message on husband/wife relationships and another on domestic abuse. These messages are an urgent appeal for families to face their strengths and weaknesses, breaking destructive cycles and getting on with healing and hope.
---
This series contains 7 sermons on 4 CDs.