We Have A Divine Calling Part 1
January 27, 2020
Part 1 of 3
Please enable javascript to listen this audior.
Summary
Where is your security found? If you know Christ, your bank deposits are safe, really safe, where "moth and rust cannot corrupt." That bank is not of this world, and, as a child of God, neither are you. In this message we look at a Bible passage listing more blessings than we can ever count.
Today's Offer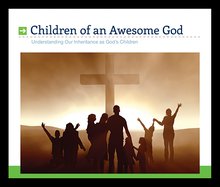 By digging into Paul's theology in Romans 8, Pastor Lutzer helps us grasp the blessings God has for those who believe on Christ. In fact, matters such as our adoption, our justification, and our assurance of God's love are absolutely critical to living our lives for God's glory. These doctrines provide the foundation on which our walk with God is built.
---
This series contains 8 sermons on 4 CDs.
---
To learn more about Endurance Partners, please click here.