A Father's Long Shadow Part 1
January 09, 2019
Part 1 of 4
Please enable javascript to listen this audior.
Summary
There is one man whose imprint on our lives can never be erased. From birth to death we feel the impact of our fathers. In the Bible, fathers are responsible for the spiritual well-being of their wives and children.
Today's Offer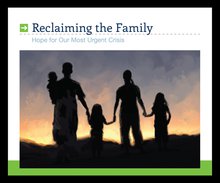 This series addresses the challenges of our broken families as well as giving instruction on how families can become counter-cultural in our present society. Included also is a message on husband/wife relationships and another on domestic abuse. These messages are an urgent appeal for families to face their strengths and weaknesses, breaking destructive cycles and getting on with healing and hope.
---
This CD series containing 7 sermons on 4 CDs can be yours as our thank you for your gift.