When The Promises Don't Work Part 3
January 05, 2022
Part 3 of 3
Please enable javascript to listen this audior.
Summary
Someone has said, "Pressure produces." It's through suffering that God refines Christians' character, and that's more important than Him answering prayer on a certain timetable. In this message, you'll walk through the Hall of Faith in Hebrews 11 to meet Abraham, who followed God all the way to the finish line. Through key observations about suffering and enduring faith, your prayer life will thrive as you become more like Christ.  
Today's Offer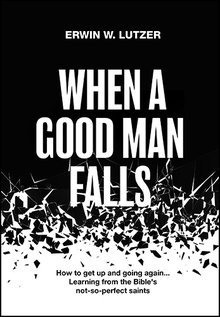 None
Sin has a way of tripping the best of people, even to the extent that a comeback seems impossible. But in When A Good Man Falls, Erwin Lutzer shows us how a Christian can again become effective even after falling into the so-called worst of sins. By examining the lives of some of the greatest men of the bible, including Moses and David, Pastor Lutzer focuses on God's great love and how He opens His arms wide to any erring child who takes a fall in their walk with Him.
Discover how to make a comeback—or how to help a loved one recover from seeming ruin.