Jesus, Lord Of Nature Part 2
June 11, 2021
Part 2 of 2
Please enable javascript to listen this audior.
Summary
Sudden squalls often hit the Sea of Galilee. And our lives are often similar. At one point, all is well, and life is going smoothly. But the next moment, a terrible accident occurs, seemingly out of nowhere. So how should we respond? We can rest on the One who can either calm the storm or calm His fretful children.
Today's Offer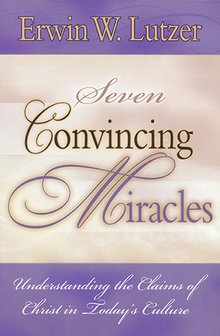 Understanding The Claims Of Christ In Today's Culture
Many people long for miracles in their lives. But too many things that people call "miracles" are actually something else. What does God have to say about miracles? And is He still doing them in our world?
In Seven Convincing Miracles, Pastor Erwin Lutzer takes you into John's gospel to explore seven miracles performed by Jesus of Nazareth. Each of these wonderful signs points to an abiding truth. You'll encounter such topics as:
Mary's role in miracles
An analysis of the signs and wonders movement
The role of God in nature
The role of angels in our world
Divine healing and the atonement
Most importantly, these pages remind us again that Jesus was sent by God with the credentials to prove He was indeed the Lord of the Universe.