Back In Heaven Where He Belongs Part 2
April 02, 2021
Part 2 of 3
Please enable javascript to listen this audior.
Summary
For 40 days the resurrected Jesus walked the roads of Israel. But then the time came for His ascension into heaven. Angels attended as Jesus rose into the air until the clouds took him out of sight. In this message we learn more about what it means for Jesus to be in heaven.
Today's Offer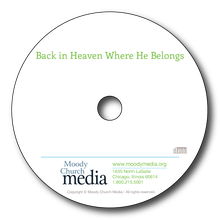 After Jesus rose again, He did not stay on the earth for long. He left to His royal seat in heaven, having accomplished His task on earth.
His current activity in heaven should instill confidence in every Christian. Jesus has a right to be in heaven, and He continues to provide strength, direction, and representation for His people. The good news is this: He is coming soon, and His public coronation on the earth will put all things at rest.
---
This sermon comes on a single CD.