The Waiting Father Part 2
January 02, 2019
Part 2 of 2
Please enable javascript to listen this audior.
Summary
When we sin greatly, many of us flee from God. Then we find sin taking us where we really don't want to go. But when we become weary, some make the crucial choice to return to the Father. Why don't we flee to God in the first place?
Today's Offer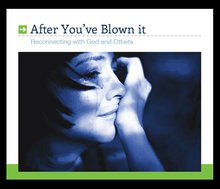 What do you do when you don't know what to do? If you have destroyed a relationship, lost all your money, or made other wrong choices that have come back to haunt you, these messages will give you hope. There can be peace for those who have made wrong turns in life's journey, and Pastor Lutzer will provide guidance on how to be reconciled to God and those we have injured. Thankfully, because of God's grace, it's never too late to do what is right.
---
This CD series containing 6 sermons on 3 CDs can be yours as our thank you for your gift.