Resurrected Dreams Part 2
April 03, 2018
Part 2 of 2
Please enable javascript to listen this audior.
Summary
At Emmaus, the resurrected Jesus walked with disciples who were dejected and sorrowful, and they did not even recognize Him. But their hearts were strangely warmed by this passerby. Inviting Him to dinner, they found themselves face to face with the One they loved, but never expected.
Today's Offer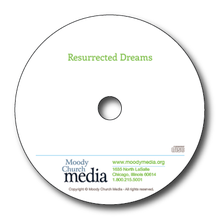 The pain and disappointment had set in. Two disciples walked away from Jerusalem after Jesus had died thinking that all their hopes had died with Him, but a mysterious stranger met them on the road. Jesus returned with a message, and He reminded them of the promises of Scripture. He would not leave His people.
Christ's resurrection gives us hope in the midst of our shattered dreams. When we face troubles, we need to remember that Christ has not left us.
---
Receive this sermon on CD as our thank you for your gift.