The Light Shines In Jerusalem Part 1
March 14, 2019
Part 1 of 2
Please enable javascript to listen this audior.
Summary
The Apostle Paul rejected the counsel of his peers and went back to Jerusalem after completing two missionary journeys. His determination to settle a church split drove him into hardship, and eventually, execution in Rome.
Today's Offer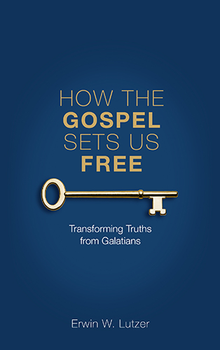 Transforming Truths from Galatians
To request the CD series Light Shining In Darkness instead of this book, please click here.
---
Do You Know the True Essence of the Gospel?
The Apostle Paul wrote the book of Galatians with one primary purpose in mind: to defend the true Gospel of Christ from distortion. Walking us through the book of Galatians, Pastor Lutzer reminds us that any time we add to the Gospel, we are contaminating and corrupting its purity. But do we know the one true Gospel?
As we are led through Paul's letter, Pastor Lutzer calls us to understand the authentic, unaltered Gospel, its implications for us, and how we can enjoy our freedom in Christ.
---
Just published in 2019, this paperback contains 54 pages and can be yours for a gift of any amount.