When The Answer Is Delayed Part 2
January 07, 2022
Part 2 of 4
Please enable javascript to listen this audior.
Summary
Are you asking God for guidance, but the answer is delayed? Abraham, a man of faith who followed God's leading, never saw the complete fulfillment of God's promises to him. He believed in the future God had for him, against the present. In this message, you'll gain a larger perspective on prayer when you're not exactly sure where you're going. As you wait, what's keeping you from taking that next step of faith? 
Today's Offer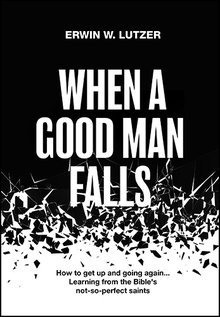 None
Sin has a way of tripping the best of people, even to the extent that a comeback seems impossible. But in When A Good Man Falls, Erwin Lutzer shows us how a Christian can again become effective even after falling into the so-called worst of sins. By examining the lives of some of the greatest men of the bible, including Moses and David, Pastor Lutzer focuses on God's great love and how He opens His arms wide to any erring child who takes a fall in their walk with Him.
Discover how to make a comeback—or how to help a loved one recover from seeming ruin.