The New Testament Part 2 #2
October 13, 2020
Part 2 of 4
Please enable javascript to listen this audior.
Summary
Until we enter eternity, the book of Revelation is our best source to grasp the wonder of what lies ahead. It gives us a glimpse into the closing act of God's great drama of redemption, and it completes the New Testament.
Today's Offer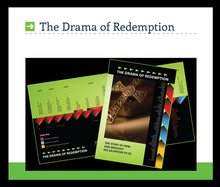 Have you ever tried to put a puzzle together without looking at the picture on the box? These messages will help you see the big picture of the puzzle we call the Bible, with the Bible's 66 books being the puzzle's pieces. As we survey key events throughout the Old and New Testaments, we'll better understand the story of redemption as revealed to us in the Scriptures. The series culminates in an overview of the vital but often misunderstood book of Revelation as together we look forward to Christ's return.
---
This series contains 4 sermons on 2 CDs along with a Bible timeline and a chart of events in Revelation.