His Wounds Our Healing Part 1
March 15, 2023
Part 1 of 4
Please enable javascript to listen this audior.
Summary
Jesus suffered immense physical and spiritual suffering at the cross. We will never plumb the depths of God's love shown on that dark day. In this message, we hear the first of seven cries Jesus uttered before giving up His spirit. Because of the cross, Christianity is the only religion that has a God with wounds.
Today's Offer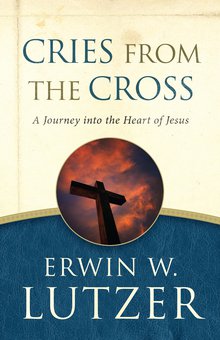 Cries From The Cross
The cross is widely misunderstood in the present day; many in the world are deeply offended by its powerful truth. Erwin Lutzer, pastor of The Moody Church, gently leads readers on a journey into the heart of Christ to help them grasp what Christ Himself wants us to know. Jesus was not silent on the cross. Come turn your attention to His cries and be utterly changed.
Before the cross we can only stand with bowed heads and a broken spirit. It is there that we see the attributes of God on display, and if we look carefully, we will see ourselves, with all our needs, sins and self-deceptions.