Resources About John (the Baptist)
Browse by Topic
Browse by Scripture
Use the buttons to the right to filter the resources you want to see.
Information on John the Baptist.
Blog Post
In the aftermath of devastation, how can we have hope when we don't understand why God let something happen? Pastor Lutzer guides us through some of the most comforting passages in the Bible. We learn that Jesus says to us: "I am not only your refuge and strength, I am your forerunner through all suffering and uncertainty." He has been there before and He says to us, "Follow me." Originally Published: Apr 5, 2021 Here are all of the ways that you can follow along with 5 Minutes With Pastor Lutzer: On our Podcast via iTunes and Google Podcasts On … Read More >
Article
"There was in the days of Herod, the king of Judaea, a certain priest named Zacharias, of the course of Abia; and his wife was of the daughters of Aaron, and her name was Elisabeth. And they were both righteous before God, walking in all the commandments and ordinances of the Lord blameless, and they had no child, because that Elisabeth was barren, and they both were now well stricken in years. And it came to pass, that while he executed the priest's office before God in the order of his course, according to the custom of the priest's office, … Read More >
Sermon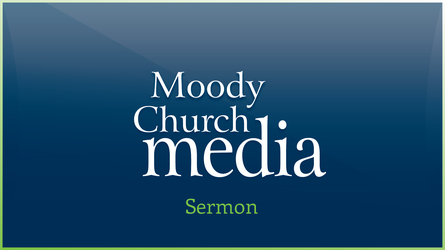 God measures greatness by our vision of Christ.
Blog Post
Today, in the last episode of our series on the pandemic, Pastor Lutzer guides us through some of the most comforting passages in the Bible. We learn that Jesus says to us: "I am not only your refuge and strength, I am your forerunner through all suffering and uncertainty." He has been there before and He says to us, "Follow me." Here are all of the ways that you can follow along with 5 Minutes With Pastor Lutzer: On our Podcast via iTunes and Google Podcasts On our Facebook page On our YouTube channel Transcript: Welcome to "5 Minutes with Pastor … Read More >